Knowing Cotton Otherwise
Cotton is perhaps the world's most well-known fabric, with a tangled, global history of more than 400 years. Many stories behind cotton are less known. These untold, sometimes unexpected perspectives have been collected and brought together in Knowing Cotton Otherwise, the new exhibition by the Fashion for Good Museum.
Discover the untold stories of cotton
Knowing Cotton Otherwise sits at the intersection of fashion, art and social change. Under the creative direction of Fashion & Culture Activist and Journalist, Janice Deul, the exhibition was initially curated by Musoke Nalwoga, Alyxandra Westwood and Sophie van Duren, with exhibition design from artist Sophie Douala. Learn more about the Curatorial Team here.
The exhibition highlights the relationship between cotton and the fashion industry, the role of cotton in an increasingly intertwined web of global cultures, and the sustainable innovations driving its circular transformation.
Based on collectivity and community, local artists have been invited to present work that connects and intersects with different themes relating to the story of cotton and its impact on the planet and people, creating an experience that stimulates both mind and senses. 
What does it feel and sound like when a garment is dipped in indigo dye? And isn't the ever-changing nature of water the ultimate representation of cotton's eventful history, and the multitude of people whose lives it has impacted over the centuries? 
Knowing Cotton Otherwise is presented in different chapters in which the exhibition grows and changes throughout the year.
The first chapter featured artists Benoît Gilles Michel, Caithlin Courtney Chong, Mario Gonsalves, Niño Divino, Noah Cohen, Nsimba Valene and Tasio Bidegain as well as the collectives OSSO Archive, Studio Papa and The Gang is Beautiful. Innovative solutions tackling some of the challenging aspects of cotton's production such as origin and traceability, dyeing and water use, from Fashion for Good Innovators Oritain and Officina39, are also used by the artists in their installations. 
The second chapter, Bodies of Work, shows a broader perspective that explores some of the complex issues related to cotton and its use and re-use in fashion and tech. Through this new chapter, with the addition of works by Sha'Mira Covington and Tricia Nganga Mokosi, the experience of human bodies entangled in (forced) labour in the story of cotton are amplified.
The third and final chapter, Flipping the Script, challenges the Eurocentric narrative around concepts such as 'classic' style or 'basic' wardrobe staples by flipping the narrative and giving space to voices that have historically been put on the sidelines. Two new installations have been added to the exhibition, by designer Angelo Carlo Marcus Elizabeth and trend researcher and designer Nsimba Valene Lontanga respectively.
By mixing styles and stories, Knowing Cotton Otherwise creates a multifaceted experience, inviting visitors to explore and discover cotton otherwise. A space where visitors are challenged to question the content, examine their ideas, engage together in a process of self-reflection and critical consideration.
Where does cotton come from? How is it grown? What is the future of cotton and the role of innovation? How should we relate to the more questionable aspects of cotton, from its history of forced migration to more modern-day challenges? And how can we celebrate cotton, the connections it creates and the opportunities around it? 
The exhibition invites dialogue, encourages play and sparks wonder in an atmosphere that inspires coming together, exchanging and togetherness. The combination of art, design and science creates a colourful and interactive space that allows visitors to explore, absorb and reflect on their experience with public and educational programmes where they can further dive into these topics. 
Knowing Cotton Otherwise opened its doors to the public on October 7, 2022 and will run for a year in the Fashion for Good Museum at Rokin 102 in Amsterdam.

Noah Cohen
Chapter 1
NIÑO DIVINO
Chapter 1, 2 & 3
Caithlin Chong
Chapter 1 & 2

Tasio & Benoît
Chapter 1, 2 & 3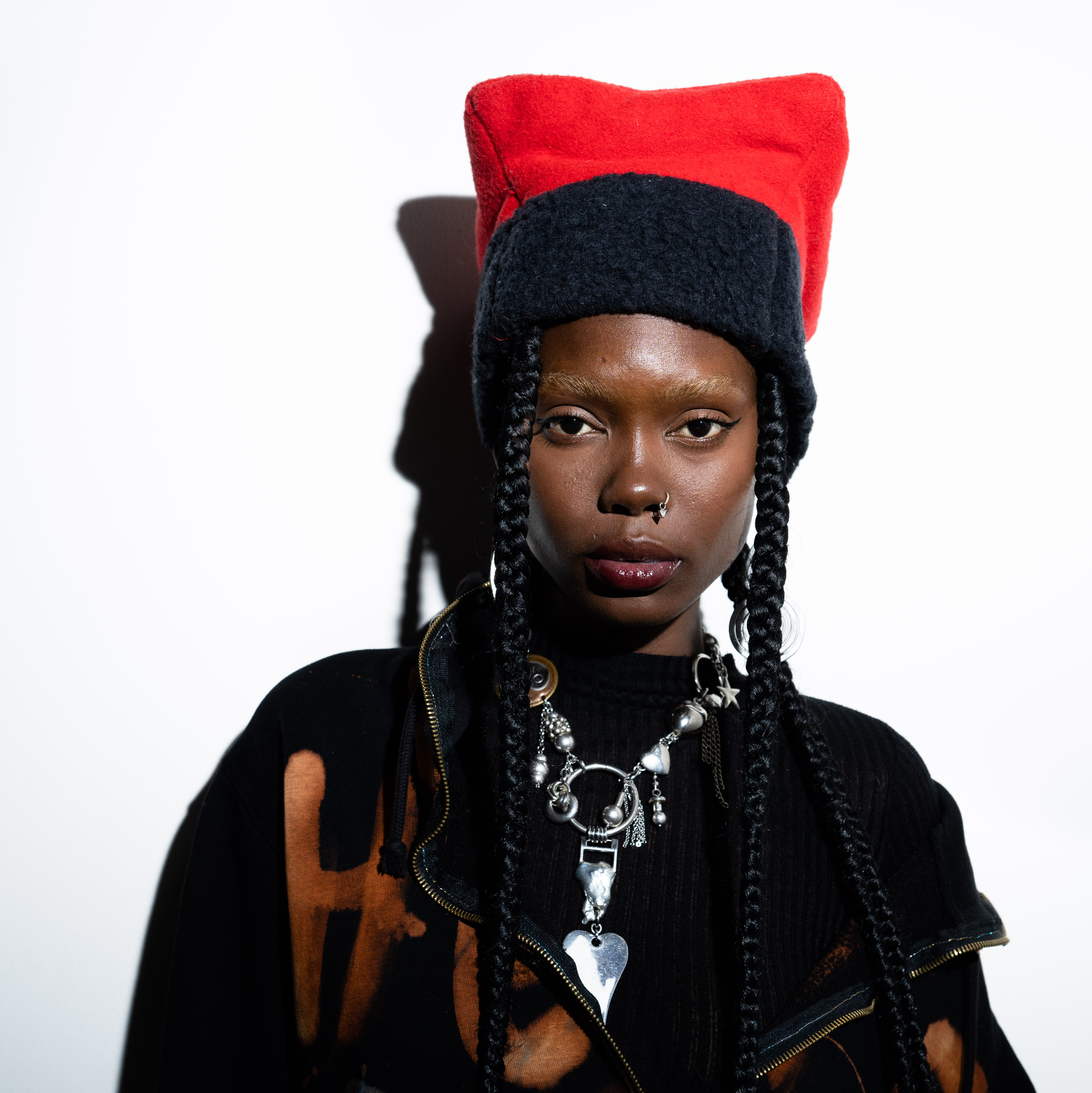 Tricia Nganga Mokosi
Chapter 2 & 3
Sha'mira Covington
Chapter 2 & 3
Angelo Carlo Marcus Elizabeth
Chapter 3
Nsimba Valene Lontanga
Chapter 3

JeanPaul Paula
Chapter 2 (pop-up exhibition)
Conversation for Good
Chapter 1 | With artists Caithlin Courtney Chong, Niño Divino and Noah Cohen
Chapter 2 | With artist Sha'Mira Covington
Chapter 2 | With artist Tricia Nganga Mokosi
Chapter 3 | With artist Angelo Carlo Marcus Elizabeth
Chapter 3 | With artist Nsimba Valene Lontanga
Chapter 2 | With artist JeanPaul Paula
Buy tickets
Entrance to the world's only interactive fashion museum for the future of fashion, where we tell the stories behind the clothes you wear and how your choices can have a positive impact on people and our planet.